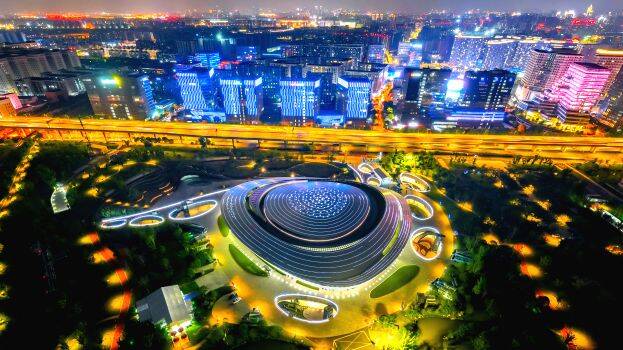 HANGZHOU: With bustling modern technologies coupled with ancient silk fabrics dating back to 500 years, the sporadic city of Hangzhou will lighten up on Friday for the inauguration of the Asian Games 2023.
The official opening ceremonies of the 19th Asian Games are set for Friday from 6:30 pm Indian time. At the same time, the preliminary rounds of cricket, football, and volleyball have already started.
China is equipped with unparalleled technical facilities for the Games, which will see more than 12,000 athletes from 45 countries compete. Games Village has also been prepared for the athletes to stay in Hangzhou, where the construction of the venues earlier got into the news for getting completed even months ago.
India defeated Bangladesh 1-0 in the second-round match of men's football yesterday. Superstar Sunil Chhetri scored India's winning goal from the penalty. In women's cricket, the quarter-final match against Malaysia was rained out, but India advanced to the semi-finals on the basis of ICC rankings.
Adhvait P. Menon, the Malayali star in sailing, entered the first-round competition yesterday. He finished fifth in the first race and sixth in the second race.