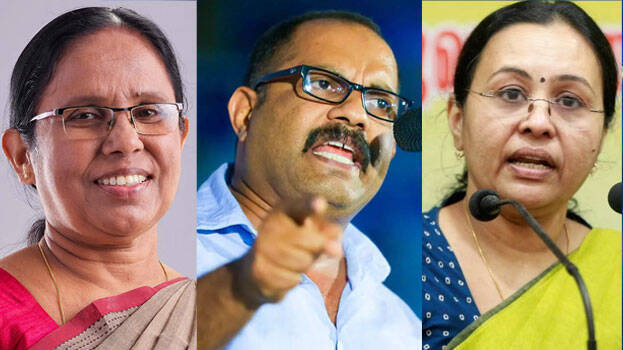 MALAPPURAM: Muslim League leader K M Shaji said that the Chief Minister and the CPM should not see Nipah as a possibility. He also asked whether the government has any scientific reports regarding Nipah.
"Although former Health Minister K K Shailaja was not very proficient, she was capable of coordinating and moving things forward. However, what is the eligibility of the current Health Minister? Veena George was given the post of Health Minister as a gift for delivering a good speech. This minister, who is in charge of the Health Department of Kerala, is clueless. What change has been introduced in the Medical Colleges of the state?" K M Shaji asked.
"When we hear the word 'Nipah', a bat will come to our minds. Now, the Chief Minister comes to our minds when we hear the word 'disaster'. The CM, who met the media after seven months, did not give a proper reply to not even a single question. You might be happy when you hear about disaster. For you, it is an opportunity to collect funds from people. You can torment people and frighten them. In the evenings, the CM will address the media. Later, his daughter and son can steal crores of money. Nipah and other stuff will come and go amidst this," Shaji said.