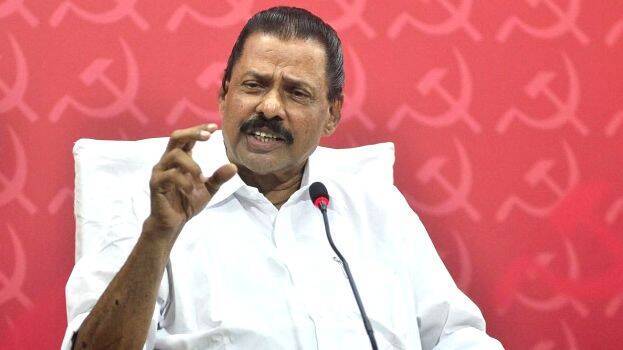 THRISSUR: CPM state secretary MV Govindan issued a stern warning to CPM leaders in Thrissur on the Karuvannur issue. MV Govindan, who asked the leaders not to betray the party and its leaders, added that the party was facing a crisis in the Karuvannur case and that everyone should stand united. He was speaking at the CPM district secretariat meeting.
"The current crisis is due to the lapse on the part of senior leaders in the functioning of cooperative banks. What happened in Karuvannur is a serious lapse. The leaders did not deal with the problem properly. They did not even try to find a solution according to the situation," Govindan said.
Govindan also sought details from the Secretariat members on the allegations raised in the activities of other banks. The district secretariat assessed that the Karuvannur case might affect the elections. Harsh criticism was raised against the accomplices of the fraud in Karuvannur. The secretariat assessed that the party would face a big setback in the district if it does not unitedly oppose the investigation against AC Moideen.