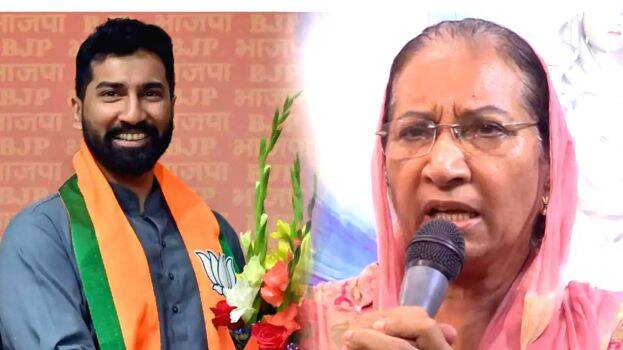 THIRUVANANTHAPURAM: Elizabeth Antony, wife of veteran Congress leader A K Antony, has opened up about the crisis that occurred in her family when their son Anil K Antony joined the BJP. Elizabeth said on 'Kreupasanam' YouTube channel that Antony was shocked when he heard that Anil joined the BJP. She also said that it took Antony a long time to accept it.
"I was afraid there would be a huge dispute when Anil returned home after joining the BJP. However, things went smoothly. It was Anil's aim to become a politician. His father did not help him to make it a reality. Anil tried to enter into politics after quitting other jobs. I used to pray about his future and his desire to become a politician. That was when the BBC controversy broke out suddenly," Elizabeth said.
"Later, Anil received a call from the Prime Minister's office. They told him that he would get various opportunities if he join the BJP. However, he was not even able to think about it. Soon, the hatred towards BJP changed through prayer," she said.
"We came to know about him joining the BJP through the media. Antony has advised Anil not to talk about politics at home," Elizabeth added.