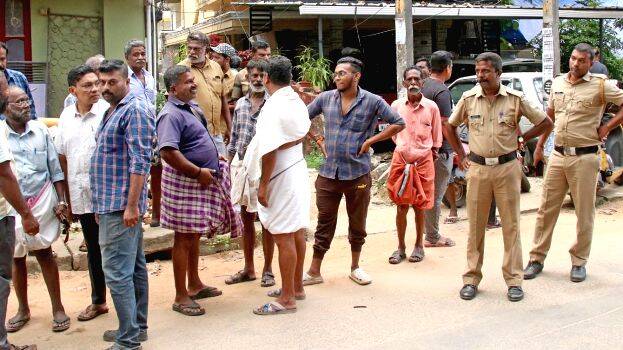 THIRUVANANTHAPURAM: Two youths were hacked in broad daylight near Kallumoodu Junction in Pettah. They were attacked by a three-member group that came on a bike. It is reported that the animosity between the drug gangs is behind the attack. The incident took place at around 5 p.m. yesterday.
The injured youths are Pattoor native Rajesh (32) and Chettikulangara native Sabari (29). The condition of Sabari is serious as he was hacked in the neck. Rajesh sustained an injury on his leg. Both were admitted to the Medical College Hospital. Sabari is in the intensive care unit. Rajesh and Sabari were coming on a bike from Pettah when they were stopped and attacked by three assailants who came on another bike. The gang launched the attack in front of people on the busy road. The accused escaped on the bike soon after hacking the two. Among the weapons used in the attack, the police recovered an axe from the spot.
According to the police, the victims and the assailants belong to drug gangs. Based on the CCTV footage of the incident, the police have concluded that one of the accused is a native of Chackai. The police have intensified their search for the accused. Pettah police have registered a case.