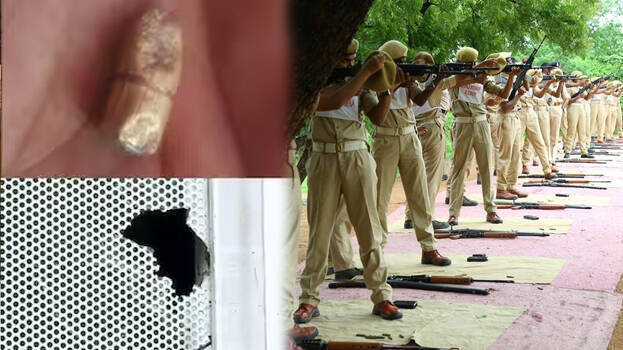 KOTTAYAM: During police firing practice, a bullet missed its target and struck the window of a nearby house. Miraculously, a student studying in the room next to the window escaped unharmed. The bullet entered the house by piercing the window.
The incident occurred during the firing practice session of the district police in Kottayam Nattakam on a Saturday morning. The training was conducted on a small ground adjacent to the Polytechnic College. The bullet hit a nearby house known as Ullattu. People alleged that a similar accident had occurred here before during police shooting training.
This house is rented by E A Soni, a resident of Ernakulam. Soni's wife Jinsi and their children, Alka and Atmika were at home at the time. The police have stated that they are investigating the incident. Two years ago, a bullet struck a vehicle showroom on MC Road during practice firing. The current incident occurred when the training which had been halted that day was resumed.