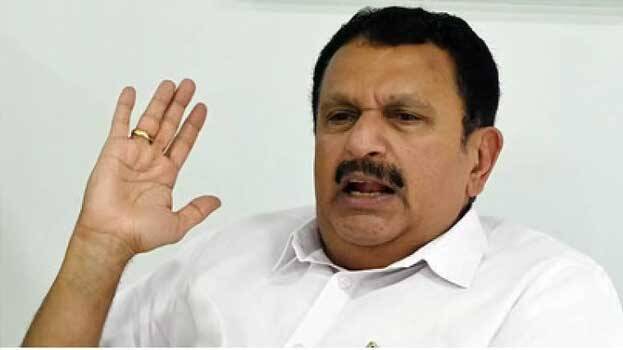 THIRUVANANTHAPURAM: K Muraleedharan MP responded to the argument between opposition leader V D Satheesan and KPCC president K Sudhakaran during the press meet. He said he thought that he was the only one who was immature. He said this while responding to questions from media persons over the argument in addressing a press meet.
'I thought I was the only one who is immature. Everyone said that I was immature? I don't measure anyone's maturity. This is an isolated incident. No further discussion on this matter. When the opposition leader and the KPCC president hold a press conference together, there is no protocol as to who should speak first.

If it is a press meet of the party, the KPCC president will speak. If it is of the UDF, the UDF chairman usually speaks. However, didn't notice which press meet was in Puthupally. Saw constituent parties in it,' said K Muraleedharan.

The KPCC chief and leader of the opposition argued for the mike at the press meet convened after the victory of Chandy Oommen in the Puthupally by-election. The argument was over who will address the meet first. V D Satheesan was the first to arrive. The mikes of the media were in front of Satheesan at that time. Later, when Sudhakaran arrived, Satheesan shifted to the other side and moved the mikes towards him. Sudhakaran did not like this.

When Satheesan said that he would start the press meet, Sudhakaran did not agree. Sudhakaran told Satheesan in front of everyone that he will start the press conference as KPCC president and then you can say. Then Satheesan moved the mike which was in front of him to Sudhakaran's side. Satheesan refused to accept the shawl presented to him by the activists. Satheesan ignored the questions of the media workers at the end of the meet. He said as the president has said everything, he has nothing more to say. Satheesan reluctantly avoided the questions repeated.