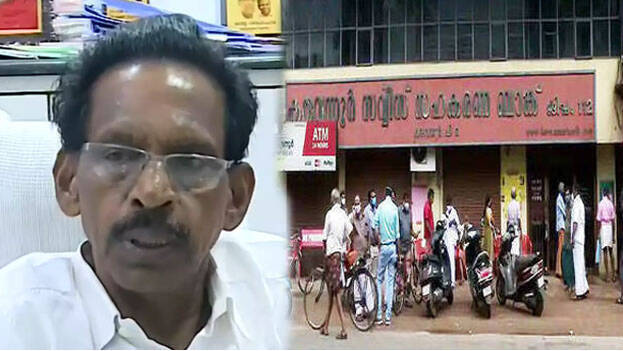 KOCHI: M K Kannan, president of Thrissur Cooperative Bank, said that the ED threatened him during the interrogation related to the black money transaction in the Karuvannur bank fraud case. Kannan, who is also a member of the CPM state committee and vice-chairman of Kerala Bank, was interrogated for seven hours at the ED office in Kochi.
According to Kannan, the ED officials tortured him mentally and threatened arrest during the seven-hour-long interrogation.
"They didn't physically harm me but threatened to send me to jail. They want my answer to be on the expected lines. I can't do that. I have thirty years of friendship with arrested Satheesh but there is not even a Rs 1 money transaction that took place between us. ED is employing threatening tactics" M K Kannan told the media.
M K Kannan has been summoned again on 29th September by ED. Kannan promised ED officials to attend the questioning session on the mentioned date. ED has found that many of the benami transactions of the main accused Satheesh Kumar, who was arrested in the case, were done through the Thrissur Cooperative Bank. ED seized all documents related to it during the previous day's raid.
ED also want to interrogate the Chairman of Ayyanthole Service Co-operative Bank. After completing these two interrogations, the officials will issue notice to former minister A C Moideen and the others involved.