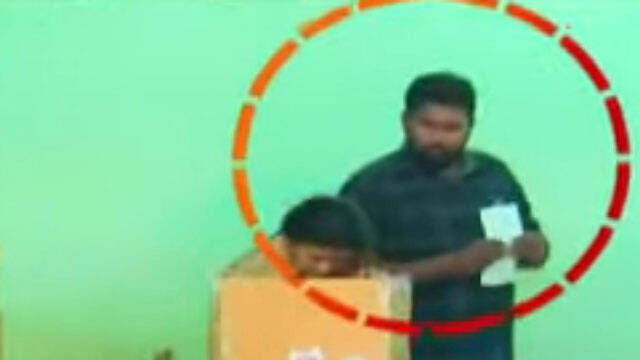 PATHANAMTHITTA: The visuals of widespread bogus voting in Pathanamthitta Cooperative Bank elections, have surfaced. The footages of many including SFI district secretary K S Amal casting bogus votes have emerged. The UDF won the elections held in Pathanamthitta Cooperative Bank. The LDF won in only one seat. A clash broke out between two groups during the polls held on Sunday. Soon there were allegations of bogus voting.

People within the city limits had the right to vote. However, the visuals of Amal staying in Thiruvallla, coming here and casting vote had appeared. The visuals show Amal casting votes five times.
However, Amal's first explanation is that the allegation is baseless and that he had come only for bank election activities. The video clippings that came last have rejected his version.
The LDF came to the fore alleging bogus voting by the UDF after the visuals emerged. The CPM released a video of Pathanamthitta DCC general secretary A Suresh Kumar speaking openly about it. He is heard saying that not only they, we also know to show bogus voting and this election has proved that. He revealed about the bogus voting in his speech during the celebrations held after winning the elections.