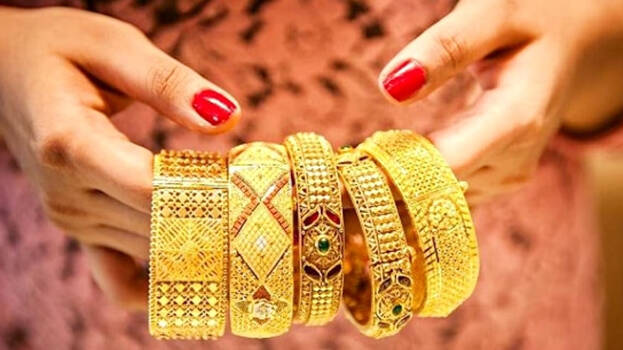 CHALAKUDY: Beware, gold jewellery dippers who steal gold ornaments are on the scene again. People from other states come under the pretence of washing the jewellery in a special solution to add colour. Although the shine will increase, you will find that the weight of the jewellery has decreased when you check it later.

A similar scam took place at a house near Uthiniparampan Junction yesterday. Three-quarters of the woman's gold was lost in this way. Two Hindi-speaking youths arrived and changed the colour of the pot. Later, he made the young woman believe that he would do the gold ornaments in this way as well. The young woman became suspicious and stopped them when she saw the practice of putting the necklace and anklets in the solution in the glass.
With this, the young men took out the ornaments from the pot and immediately left the place. Later, when the woman went to the jeweller and weighed the two pieces of jewellery, she saw a shortfall of three-quarters of a sovereign. Although there was no formal complaint, the police who got the information started surveillance in the city and the suburbs. This kind of scam was done in the Chalakudy area many years ago.