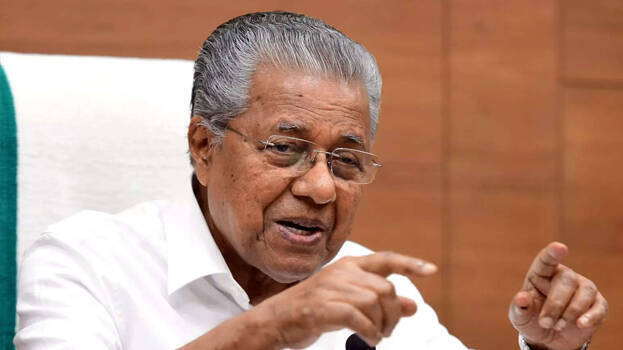 THIRUVANANTHAPURAM: Chief Minister Pinarayi Vijayan has asked officials to be cautious to speed up administration. All projects should be completed on time, eliminating unnecessary delays. The chief minister also said that the satisfaction that one gets as part of work should be seen as the greatest reward. He was speaking at a regional review meeting led by the Chief Minister at the Jimmy George Indoor Stadium, Thiruvananthapuram.
The Chief Minister pointed out that Kerala is slowly shifting to a new governance culture. The Malayalees working in different parts of the world are highly praised by the people there. But this is not said about those who work in the country. Especially when in government service. Employees should be careful to change this method. Government offices are the most reliable centres in the country. Do not think that those who come there are coming for mercy. People come to government offices not for bounty but for entitlement.
Given this, timely measures should be taken. The main purpose of the sectoral meetings is to make the employees ready for this. Regional meetings are a new beginning. Officers should memorize the issues related to each department so that delays in project implementation are avoided. Officers should rise to the level where they can accurately present the issues related to the department. It should be ensured that the schemes announced by the government are being followed on schedule.
Sectoral review meetings will continue. The meeting should be held again after a few days. The nation regards these meetings with great importance. The Chief Minister said that this will be a good model.