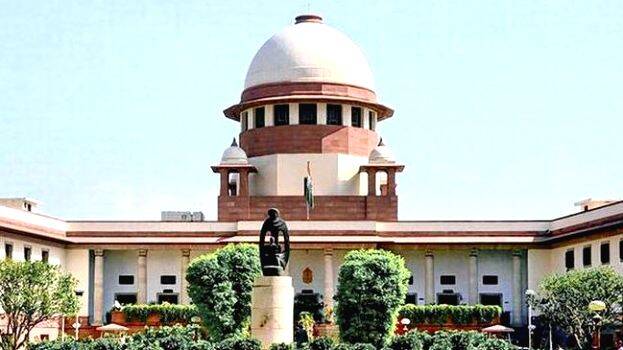 NEW DELHI: The Supreme Court has ordered compensation of Rs 1,54,00,000 to a ex-serviceman who contracted HIV due to the negligence of a military hospital. The Navy veteran acquired HIV after receiving a blood transfusion at a military hospital while participating in Operation Parakram. Justices S Ravindra Bhatt and Arvind Kumar on a bench ruled that both the land and air forces bear equal responsibility for the incident. The Air Force must provide the compensation within six weeks with the option to seek half of the amount from the Army. Pension arrears must also be disbursed within six weeks.
Soldiers should be treated with dignity and respect, a fundamental expectation of young men and women who join the army. However, the Supreme Court clarified that this was not the case for the ex-serviceman.
Following the 2001 Parliament attack, a war-like atmosphere prevailed along the Indo-Pak border. India conducted a military exercise called 'Operation Parakram' from December 2001 to June 2002 in which the former Air Force officer participated. In July 2002, he was admitted to the military hospital in Samba due to physical issues. A medical board determined that the disease was contracted due to the blood transfusion received at the military hospital. He had to leave the service in May 2016 after his request for a service extension was denied. Additionally, his application for a disability certificate was rejected. Subsequently, he approached the National Consumer Commission seeking compensation of 95 lakhs.