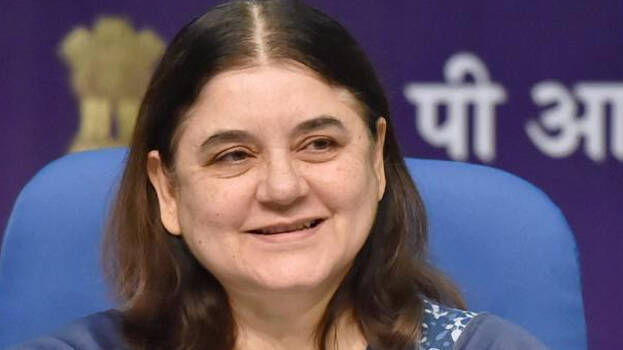 NEW DELHI: BJP MP Maneka Gandhi heavily criticized ISKCON (International Society for Krishna Consciousness). Maneka Gandhi has come forward with allegations that cows from ISKCON Goshalas (cowsheds) are being sold to butchers. Maneka Gandhi alleged that this is the biggest fraud in the country.
She said in a video that ISKCON is acquiring lots of land and getting benefits from the government on the pretext of maintaining Goshalas. Maneka Gandhi also recalled her visit to Anandpur Goshala under ISKCON in Andhra Pradesh. She said that in Anandpur, she could not see any cows or calves that had stopped milking and would have been given to the butchers. Maneka Gandhi criticized that ISKCON is walking on the roads singing Hare Ram Hare Krishna and making statements that their entire life is dependent on milk. But no one else has sold cows like ISKCON is selling to butchers.
At the same time, Yudhishthir Govinda Das, the National Spokesperson of ISKCON responded that such remarks are unsubstantiated and false. He also said that the organization has initiated projects for cow protection in many parts of the world where beef is the staple food. He said that Mrs Maneka Gandhi is a well-known animal rights activist and a benefactor of ISKCON and was surprised by her allegations. ISKCON is a leading organization in the management of cows and bulls in other countries including India.Associated with the Hare Krishna movement, ISKCON has hundreds of temples and millions of followers worldwide.