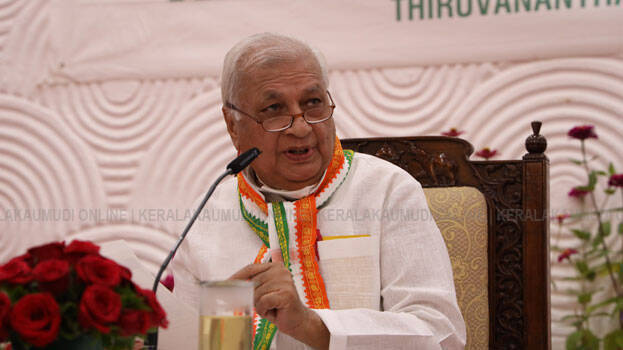 THIRUVANANTHAPURAM: The government has decided to approach the Supreme Court against the governor's action of withholding eight bills without signing them. Governor Arif Muhammad Khan welcomed this decision of the government. The governor also said that the government's confusion will be resolved when it goes to court.
At the same time, the Governor said that during the financial crisis in the state, the government spent 40 lakh rupees on legal advice alone and this much money was spent at a time when there was not even enough to pay the salaries of the employees.
The eight bills that have not been signed by the governor include three bills pending for a year and ten months, and one bill pending for about five months. Clarifying the decision to go to the Supreme Court, the Chief Minister said that he will raise in the petition whether the Governor has the authority to extend the bills passed by the Assembly without signing them. The government will seek the services of Senior advocate K K Venugopal for this. The government had also sought Fali S Nariman's opinion earlier.
Delaying bills without signing them is not in line with the essence of parliamentary democracy. Ministers and other officials visited the Governor and provided explanations on the bills, yet no decision has been made. Even the appointment of the Vice Chancellor is at a standstill. The public health bill has also not been signed. It would not be wrong to interpret the withholding of bills as a reminder of the colonial era when the delay of bills obstructed the functioning of the government. 'The government has no choice but to seek legal remedies,' the Chief Minister said.