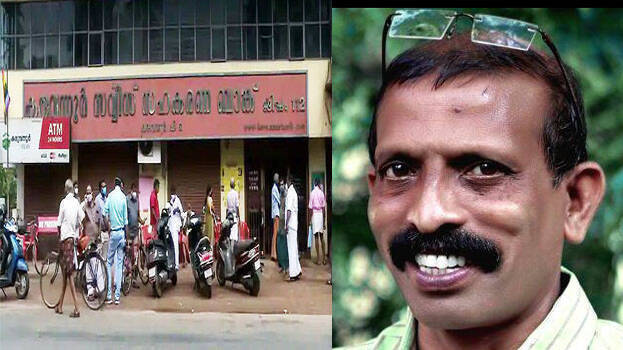 KOCHI: More details are unraveling from Karuvannur, chiefly the latest ED report that has revealed top-level party intervention in the fraud which the officials say is a meticulously planned one. The report opens about the unholy nexus between certain police officers and politicians in the fraud. CPM leader P R Aravindakshan, who was arrested yesterday, had invested Rs 63.56 lakhs in his mother's name. All these details were included in a remand report which was submitted to the PMLA court when both Aravindakshan and C K Jills were produced before the court.
The main masterminds behind this fraud used benami deals and conducted the transaction using currency. Meanwhile, on the other hand, the arrested people including Aravindakshan are not cooperating with the central agency and this is delaying the investigation procedures. A detailed investigation is needed to clarify the property transactions and to identify the real culprits.
There is a deposit of Rs 63,56,460 in Arvindakshan's mother Chandramati's account in the Peringathur Cooperative Bank. No maths can explain this as Chandramathi is just entitled to a pension of Rs 1600 per month. In the nominee list, Chandramati has added Sreejith's name as her son. Meanwhile, she doesn't have a son named Sreejith.
At the time of the scam, the land in the name of Arvindakshan's wife Sheela was sold to Dubai-based Ajith Menon for Rs 85 lakh. ED also says that Satheesh Kumar and Aravindakshan traveled abroad together. Aravindakshan has also traveled abroad with a person named Chacko. The ED is also probing the sale of property in the name of Aravindakshan's wife for Rs 85 lakh.
Aravindakshan is the third accused while Jills is the fourth accused. ED informed the court about the two not cooperating with the investigation. This has stymied the investigation as the ED is still waiting to acquire crucial details such as cash transactions, deposits, and bank accounts of family members. The agency is thus planning to question both of them again.
According to a report submitted by ED Assistant Director S G Kavitkar, the investigation is still in the preliminary phase and more party top guns will be brought into light.