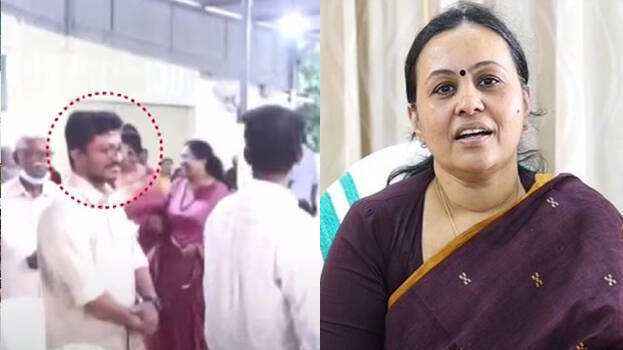 THIRUVANANTHAPURAM: The 'Plea of Alibi' will turn savior for health minister Veena George's personal staff member Akhil Mathew who has been caught up in an ugly bribery allegation. 'Alibi', a Latin word, is also included in the Indian Evidence Act to help prove innocence by showing that one was not present at the time of the crime.
A complainant from Malappuram claimed that on April 10th, at 2:30 pm, she met Akhil Mathew at the minister's office in Thiruvananthapuram and handed him a bribe. The alleged bribe was intended to secure the appointment of a medical officer in the AYUSH department.
The intermediary in this matter was Akhil Sajeev, the former secretary of the CITU district committee office in Pathanamthitta. The complainant had asserted that she gave one lakh rupees but Akhil asked for fifteen lakhs. However, there is video evidence showing Akhil Mathew attending the wedding ceremony in Pathanamthitta at 3:30 p.m. on the same day. Minister Veena George also attended the event.
The matter has thus gone confounding and all are currently under scrutiny.
According to the 'Plea of Alibi', it should be impossible for the accused to be present at the crime spot from the place where he is said to have actually been. Even if the complainant goes to court, Akhil will be ensured protection under 'Alibi'.
'Alibi' benefit is not available in cases like defamation and divorce.
'Plea of Alibi' advantages
An 'alibi' plea can be filed to prove that he was not there when the crime was alleged to have occurred.
If an 'alibi' plea is filed at the beginning of the case, there will be no need for a charge sheet and trial.
The onus is on the accused to prove the plea of ​​'alibi' under Section 103 of the Evidence Act.