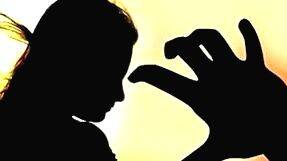 CHENNAI: Justice has been served after 31 years for 18 tribal women who were subjected to a horrific gang-rape by government officials, all under the pretence of a mission to capture the notorious criminal Veerappan. The Madras High Court has upheld the convictions of 215 accused government officials which include 126 people from the Forest Department, 84 from the Police and five from the Revenue Department including four IFS officers. Justice P Velmurugan's ruling has dismissed their appeal.
This heinous crime occurred on June 20, 1992, in the village of Vachathi Kunnil located in Dharmapuri district.
The sessions court has been directed to promptly detain all the accused. Furthermore, the government has been instructed to provide Rs 10 lakh as compensation to the victims. Additional financial support is to be extended to the families of the three deceased women. Half of the compensation should be recovered from the defendants. Measures must be taken to ensure the welfare of the victims and their families as well as to provide employment opportunities and upliftment for the tribals of Vachathi.
The investigation team had surrounded the Vachathi village based on intelligence suggesting that sandalwood was hidden in the houses. Subsequently, it was alleged that officials forcibly entered homes and committed these reprehensible acts against the women. Days later, the victims came forward with their complaints. In 1995, a petition filed by the CPM was transferred to the CBI by the Madras High Court. In 2011, the Dharmapuri District Primary Sessions Court found all the accused guilty. Among the 17 forest guards, which included IFS personnel, 12 were sentenced to 10 years of rigorous imprisonment, 5 received sentences of 7 years and the rest were handed sentences ranging from 1 to 3 years. Subsequently, the defendants appealed to the Madras High Court where Justice Velmurugan issued this recent ruling.
Out of the 269, 54 had passed away prior to the verdict of the Dharmapuri court. The sentences of the remaining 215 have been upheld.