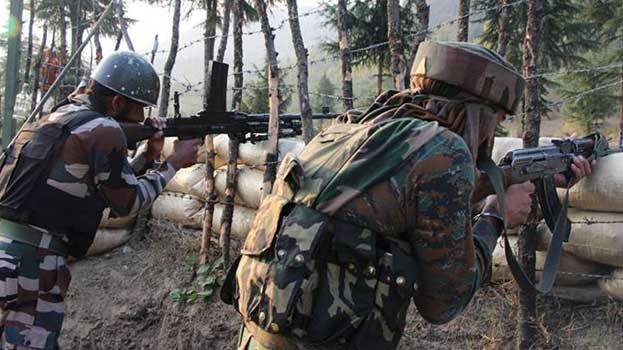 NEW DELHI: India is set to deploy its indigenous 'Prachanda' light combat helicopters to bolster its military capabilities along the Chinese border. To achieve this, both the Army and Air Force will acquire an additional 156 Prachanda helicopters from HAL, with the Army acquiring 90 and the Air Force procuring 66.
The Prachanda helicopter represents India's first multi-purpose combat helicopter, specifically designed to excel in various mission profiles, including operations in deserts and mountainous terrain.
Two years ago, during the standoff with China, the Air Force deployed 22 Apache attack helicopters purchased from the United States in Ladakh. Additionally, the Army is scheduled to receive six Apache helicopters next year. The introduction of the Prachanda helicopters will further enhance India's strike capabilities.
Remarkably, the Prachanda is the only helicopter in the world capable of taking off and landing at altitudes of up to 16,400 feet (5,000 meters), making it well-suited for operations in the snow-covered regions of Siachen and Ladakh. These helicopters will be equipped with missiles for both air-to-air and ground attacks, with construction taking into account anticipated challenges over the next 30-40 years.
The Prachanda's engine named Shakti was developed jointly by HAL and France's Safran Company.
Some key details
Design and development: Initiated in 2006, followed by a decade of rigorous testing in various challenging conditions, including the sea in Chennai, the cold of Leh, the peaks of Siachen and the deserts of Rajasthan.
Capacity: The Prachanda is equipped for search and rescue missions on the war front, air defense against the enemy, anti-terrorist operations in forested areas, destruction of slow-moving aircraft and drones and elimination of enemy bunkers in mountainous terrain.
Modern features
The helicopter features a glass cockpit with pilot and co-pilot positions.

It incorporates a helmet-mounted display system that enables the pilot to identify enemy targets.

Armament includes a 20 mm nose gun, 70 mm rockets, anti-tank missiles, Dhruvastra missiles for Air Force helicopters, and Helena missiles for Army helicopters.

It employs stealth technology to evade detection by visual, acoustic, radar, and infrared devices.

Electronic armor provides advanced attack warning capabilities.

Specifications
Weight: 5.80 tons

Maximum Speed: 288 kilometers per hour

Strike Range: 500 kilometers

Maximum Altitude: 21,000 feet