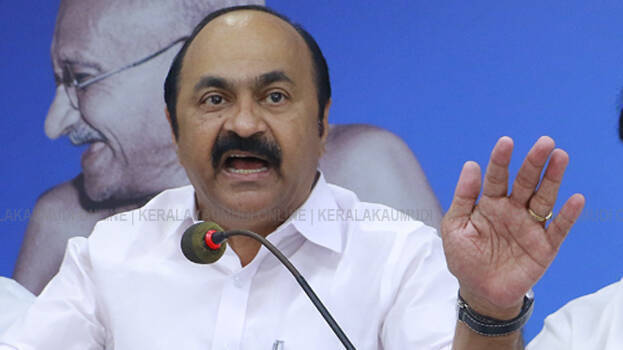 THIRUVANANTHAPURAM: Opposition leader V D Satheesan reacted to CPM leader K Anil Kumar's controversial 'hijab' remark. CPM state committee member K Anil Kumar said that it was due to the influence of the Communist Party that girls in Malappuram refused to wear the hijab. V D Satheesan said that Anil Kumar's remark was inappropriate and absurd.
'What clothes one wears and what food one eats are part of personal freedom. The statement that the abolition of the ban is an achievement of the Communist Party is a blatant invasion of faith and personal freedom. Anil Kumar's statement revealed the double standards of the CPM in Kerala, which is under the Sangh Parivar. What is the difference between the BJP government which banned the hijab and the CPM which views the hijab as a party gain?
The CPM and the Pinarayi government have taken a stance that hurts believers on the Sabarimala issue as well. Despite the opposition repeatedly pointing out that the reference to Ganesha as a myth will be a weapon for communal parties, the CPM has taken the stand of adding fuel to the fire. Secularism and harming of faiths have always been the stand of the CPM which promotes religion for the sake of votes. This is what has come out through Anil Kumar's statement,' V D Satheesan alleged.