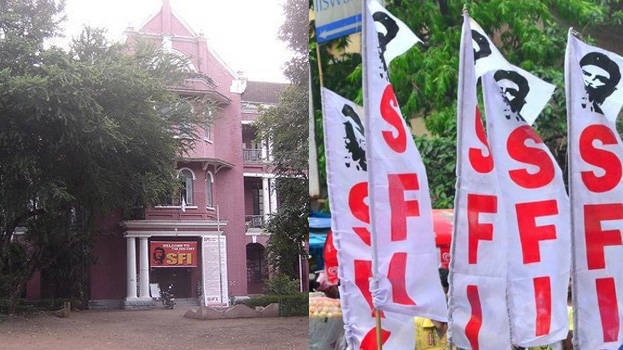 THIRUVANANTHAPURAM: When the SFI and CPM are trying hard to save their image after the University crime perpetrated by a bunch of SFI students, some students of the Arts College have come out with similar complaints about SFI Raj on the college campus.
Now, they have brought out an audio clip of SFI leaders threatening girl students who didn't take part in Vanith Mathil (Women's wall), organized by the CPM-led State government in the aftermath of Sabarimala mayhem.
Text of the conversation:
SFI: Where did you go on Monday?
Girl students: We went home. We were told to go home afternoon. We took permission and went…

SFI: Went home? Whom did you ask? Did you ask us? We told you we'll look into that afternoon after the programme is over... We didn't ask you to go…did we?
Girl students: Brother you had asked us to leave afternoon.
SFI: Hey girl, did you ask someone in the department? We have just asked them about it and have come here...(In raised voice). They didn't say like that…When did you start this relationship with the department? As long as you are here, we are not going to leave you easily like that... Who told you to ask the department and go? When did you start all this?
The students say that the SFI leaders' harassment is centered on the Unit Office in the college campus. Only SFI has political activities in the Arts college. "Even if we complaint to the teachers, we can't escape from their harassment," they add.