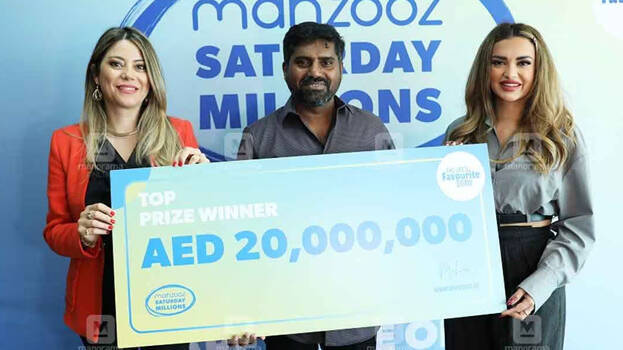 Luck has once again favoured a Malayali in Mahzooz, the weekly draw in the UAE. Sreeju, a control room operator in the oil and gas industry in Fujairah, has won over Rs 45 crore (Dh 2 crore) in the 154th draw of Mahzooz. Sreeju is the 64th millionaire of Mahzooz.
It has been 11 years since Sreeju, who lives in Kanyakumari, came to Fujairah. He has been participating in the Mahzooz draw for the last three years. He usually participates in the draw twice a month.
"I was at work when I heard that I won the lucky draw. I was initially surprised when I heard that I had won the prize. Although I used to participate in the draw every month, I did not expect that I would be the winner this time," Sreeju said.
Sreeju is the father of six-year-old twins. Sreeju said that he has not decided how to spend the prize money.