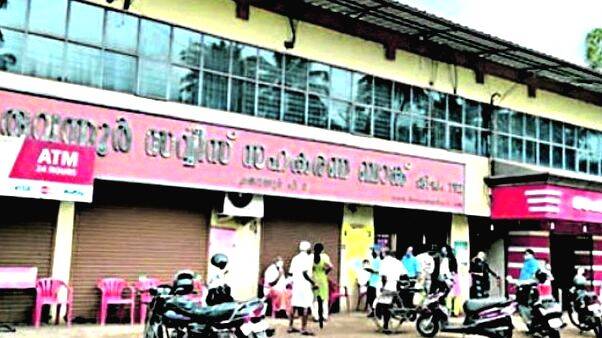 IRINJALAKUDA: As part of the revival package of Karuvannur Service Co-operative Bank, officials started refunding savings Bank deposits of account holders. Savings bank account holders can withdraw up to Rs 50,000.
Rs 1.4 crores were withdrawn by 389 investors on Monday. Due to heavy traffic in the main branch, and in Mapranam and Porathissery branches, more people were given tokens on Tuesday. A full refund of deposits of people with fixed deposits of less than Rs.1 lakh is continuing. Rs 4.63 crores have been refunded to 1156 people so far.
During this period, 1106 people renewed their fixed deposits of Rs.5.93 crores and 45 people made new fixed deposits of Rs.4.39 lakhs. 295 people attended the Adalat held on November 2 and 3 and 78 of them paid Rs 51.97 lakh as dues.
Rs 3.42 crore outstanding loans have been repaid so far under the newly sanctioned one-time settlement scheme. As part of the package, Assistant General Manager KR Rajesh from Kerala Bank has taken charge as Chief Executive Officer of Karuvannur Service Co-operative Bank.