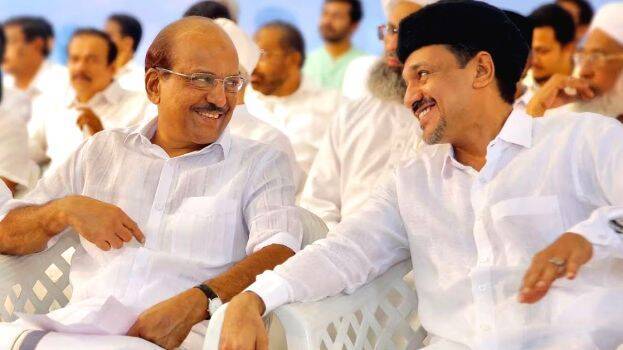 KOZHIKODE: With a controversy erupting within the Muslim League and the UDF over the League leader's participation in the Nava Kerala Sadas and the League's acceptance of the directorship of Kerala Bank, League leaders have come out with an explanation. Muslim League state president Panakkad Sadiq Ali Shihab Thangal said that if some people are waiting for the Muslim League to leave the UDF and join them, that wait will only go in vain. He was inaugurating the District League Council Camp in Sultan Bathery.

PK Kunhalikutty, who generally takes a moderate approach against the CPM, also lashed out at the CPM yesterday. Kunhalikutty said that AK Balan was insane. He also said that the news that the League was changing its front was only the creation of media and that the League has a strong relationship with the UDF.
"The relationship between the UDF and the League is not a small one that can be broken easily. League will get the post of Kerala Bank director even if it files a case. We cannot say whether there will be a reconsideration in the matter," Kunhalikutty said.
Kunhalikutty later came up with a correction after his insanity remark became controversial. Kunhalikutty responded that he did not mean that AK Balan was crazy, but that he was referring to the discussion of League changing its front.