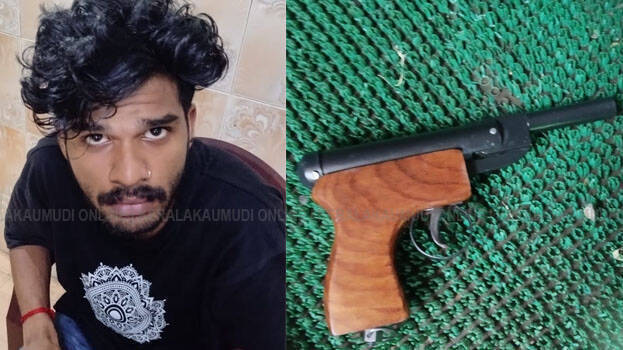 THRISUR: More details have come out in connection with the incident where a former student opened fire in the Vivekodayam School in Thrissur. The attacker, named Jagan, entered Plus Two classrooms and opened fire after threatening the teachers in the staff room. Jagan had studied in the school two years ago. According to the teachers, he had been a regular troublemaker in class.
"When he was a student, he used foul language against teachers on several occasions. He later abandoned his studies and left school without even taking exams," teachers said.

On Tuesday morning, Jagan entered a classroom and closed the door while a teacher was taking class. When the teacher inquired about the matter, Jagan asked about a teacher who previously taught in the school. Meanwhile, the students began laughing, thinking it was some sort of prank. Jagan then took the gun and fired shots at the ceiling. After this, he went to some other classes and fired shots. According to the teachers, the students were all in a state of fear following the incident.
Jagan, a native of Mulayam, was later subdued by the school staff and handed over to the police. It is said that he is a drug addict. No one was injured in the incident.