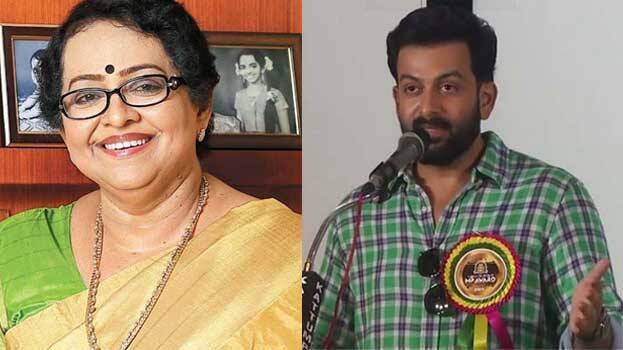 When I told that film was my passion, my mother didn't say 'poda', said actor Prithviraj. My mother sent me abroad to study after paying a huge amount as fees. The actor said that he left the education halfway and then told his mother Mallika Sukumaran that film was his passion. Instead of saying 'poda', she said if that was your passion, then leave what you have studied for two years, Prithviraj said while presenting the merit awards arranged by Hibi Eden MP for SSLC and Plus two students who got A grade for the exams, at a function organised at St Theresa's College in Ernakulam.
The actor said, "After 12th standard, I went abroad for studies and left that halfway and came back for acting in films. I am not a role model for any pursuing excellence in academics. At every stage of our life, we have a mission ahead of us. The task ahead of me is to do well in the film I am currently working on. The actor told students that it is your responsibility to study well and be proficient in the given academic material."


Prithviraj said that he was very fortunate to be able to choose a career of his choice. My mother paid a huge amount as fees to go abroad for studies. When leaving it halfway, she said that if film is your passion, leave what you have studied so far and choose the career of your choice. The star wished the students saying that let all have similar parents. In between he criticized the existing system of education in our country.