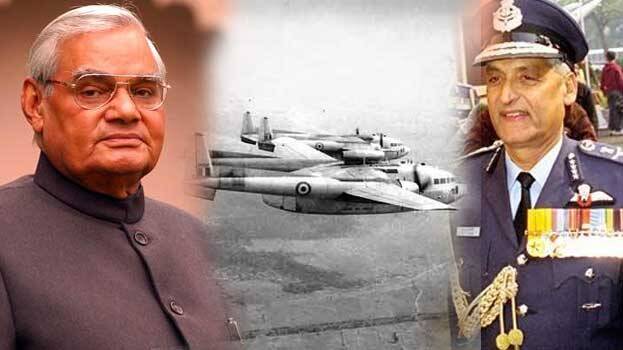 NEW DELHI: As the nation's forces celebrate the 20th anniversary of Kargil victory, former Air Chief Anil Tipnis opened up about former PM A.B. Vajpayee's key decision. It was Vajpayee's decision that made world nations like the US to stand with India, he said. During the Kargil conflict, the then prime minister Atal Bihari Vajpayee refused to give it permission to cross the Line of Control, Anil Tipnis said.
Tipnis said Vajpayee wanted to know from General Malik if the ground forces could do without the use of Air Force.
"Even before Ved Malik could respond, I chipped in saying the Army needs it and we are ready. The Prime Minister was pensive for a few moments and then said begin tomorrow morning," Tipnis said.
He also spoke about asking for Vajpayee's permission to cross the LoC.
"In a voice firmer than I had ever heard the former PM said that we will not cross the Line of Control'," Tipnis said.
Pak forces planned to isolate Leh by breaking the connectivity with Srinagar. However, the Indian forces were able to use the same technique against the Pak forces, thereby destroying their two supply points, the former Air Chief said.