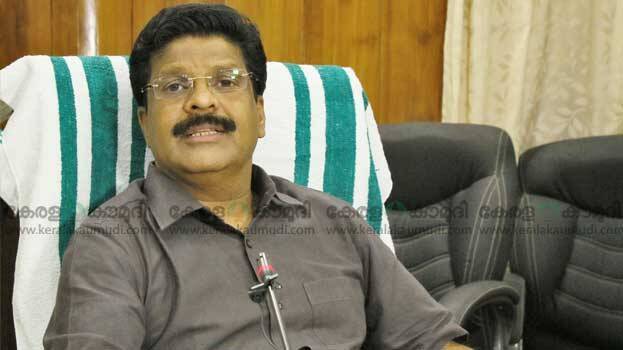 THIRUVANANTHAPURAM: PSC chairman M K Sakeer explained that it has been found that the three SFI leaders, accused in the University College stabbing issue, had committed malpractices in the civil police officer recruitment process after examining their phone details. PSC vigilance wing had registered the statements of the 22 applicants who wrote exams along with the three, invigilators and exam officials. They had all claimed that no irregularities happened in the exam. Following that, the PSC decided to examine their phone details. When examined it, it was found that messages poured into the phones continuously after the exam started. Subsequently, it was decided to disqualify them from the exam as per PSC rules. The PSC recommended the police to register a case and conduct more probe on it.

He said irregularities will not be permitted in PSC exams. A detailed probe has been conducted on the allegations levelled specially on the leakage of the question paper. The PSC had earlier disqualified candidates for writing exams with the help of phones. Whoever is found guilty, action will be taken without looking at their face. An honest investigation was conducted on the irregularities. The PSC's credibility was not questioned. A probe will be conducted on those included in the first ranks of police constable exam. A detailed probe will be conducted on those included in the first hundred ranks. Have asked cyber cell for their call details. Till the police probe is completed, the appointment procedures from the rank lists of the exam held in 22/07/2018 will be stopped.
It was found that almost ninety messages have come into the phones of the three in a probe conducted on the mobile phone number given in their profile of PSC exam. The PSC's vigilance wing had recorded the statements of invigilators who were at the three centers before phone details of the three were obtained. It has been proved that they used phones in the exam hall. The invigilators of the three centers will be questioned more. First rank holder Sivarenjith wrote the exam at Alancode Vanchiyoor Govt UP School near Attingal, Pranav at Global Public School in Mamam and Nazeem at Thycaud Govt Training College. Whether the question paper has been leaked or not will be probed mainly.