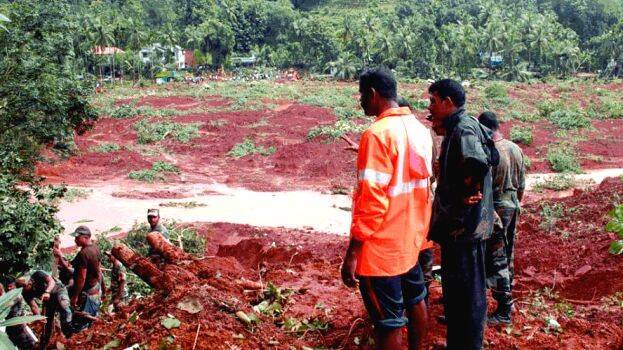 MALAPPURAM: Four more bodies were recovered at Kavalappara where massive landslides had killed dozens of occupants there. With this, 17 have been confirmed dead. Minister K T Jaleel said that among the list of missing persons, four persons were found to be safe in their relatives' house.

There were 63 persons in the list of missing persons and now, 43 are yet to be found out. 44 houses were wiped out in the land slide that struck the area on Friday. The rescue workers removed the sand mounts pointed out by the relatives of the missing persons and broke concrete slabs to take out bodies.

Fire Force personal and voluntary organisations formed six groups to carry out the rescue operations.