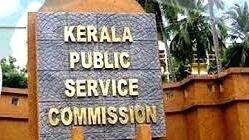 THIRUVANANTHAPURAM: There is a lot of mystery on the accused in the PSC police constable exam getting question papers of same code. Though SFI leaders, accused in the case, wrote the exam in different centres, the three got question papers of the same code. In the usual process, question papers of four codes are obtained. 20 applicants of one hall will get different codes. Though the exams were written in many centres, the three getting the same code has led to a suspicion. The PSC will conduct a probe on it.
Meantime, it has been revealed that Nazeem, SFI unit secretary and accused in the case of stabbing issue in University College, had cheated the PSC. It has been found that he applied for the exam from two profiles. Two dates of birth were given in the two profiles. The PSC rule is that a person having two profiles would be debarred from the exam. In this case, his certificate was examined and then included in the rank list. However, no action was taken by the PSC.
The investigating officials found similarities in the mistakes in both papers of Sivarenjith and Pranav. Many messages came to their phones between 2 and 3.15 pm on July 22 in 2018 on the day the exam was held. 96 messages came in Sivarenjith's phone from two phones. Six out of them came between 2.08 pm and 2.15 pm and 81 messages in between 2.15 to 3.15 pm. The time of the nine messages that came is not in the report of the police. 78 messages came in the phone of Pranav, seventeenth accused and second rank holder in the rank list. However, no messages came in the phones of Nazeem, 28th rank holder but he got a call soon after the exam.