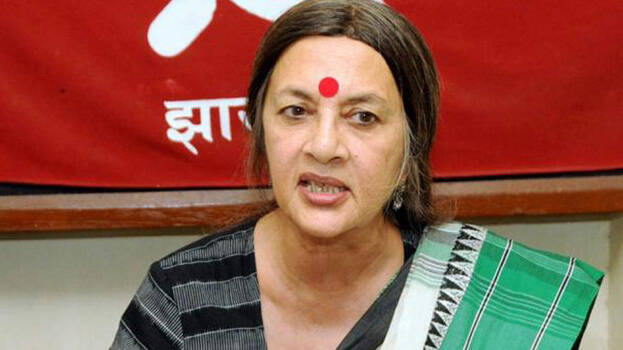 NEW DELHI: CPM leader Brinda Karat has criticised the Bharatiya Janata Party on Friday after an Independence day advertisement of the party featured Kuldeep Singh Sengar MLA, the accused in Unnao rape case. The CPM leader accused the BJP of supporting the accused and thereby showing its'real picture.'
"BJP leaders and workers are openly supporting rape accused Kuldeep Sengar. This shows BJP's reality. He has got the patronage of its leaders and they are all in his support. For the public purpose, they say that we have taken action but the reality is different. BJP has not removed him from MLAship. What message do they want to give?" " she said after a Hindi daily displayed an Independence day advertisement featuring Kuldeep Sengar along with PM Narendra Modi and Uttar Pradesh CM Yogi Adityanath.
The advertisement which was published in the Ugoo area was funded by the Panchayat chairman there. Kuldeep Sengar, who is currently at Tihar jail, was expelled by BJP earlier this month.