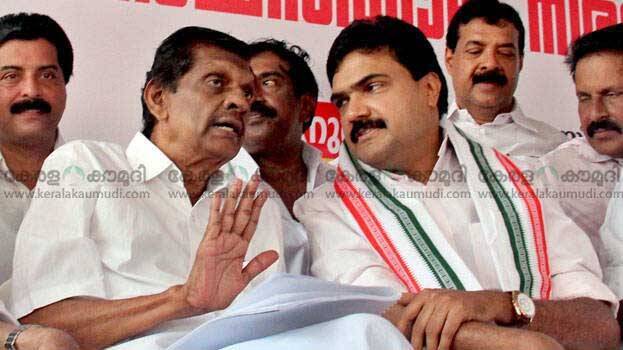 THIRUVANANTHAPURAM: Kerala Congress (M) leader P J Joseph toughened his stand and said will not give the party symbol to Jose Tom the UDF candidate for the Pala by-polls. He informed his stand to the UDF leaders who went for conciliatory talks with him and this was later conveyed to Jose K Mani. Joseph said will not compromise on the symbol. Meantime, not permitting party symbol is painful, said Jose K Mani. His stance has pained the people of Pala. Will accept if the party symbol is given. Otherwise, will seek legal opinion, he said this while accompanying Jose Tom to file his nomination papers.
Meantime, sources close to P J Joseph hinted that he will campaign for the UDF candidate. Joseph's supporters accused Jose K Mani faction of making matters worse. Joseph was of the view that no one other than Jose K Mani and Nisha can contest. As it was Mani's seat, they can take that seat, was Joseph's stand. Mani group will field the candidate and the symbol will be given by us. However, Jose Tom itself said they don't want the symbol. The Joseph faction later decided not to give the party symbol.
The UDF leaders are of the view that the rift between the two factions should not affect the winnability of the front. In the last polls, Mani won by less than 5,000 votes. This is causing concern. A good majority secured in the Lok Sabha elections is a relief for them.