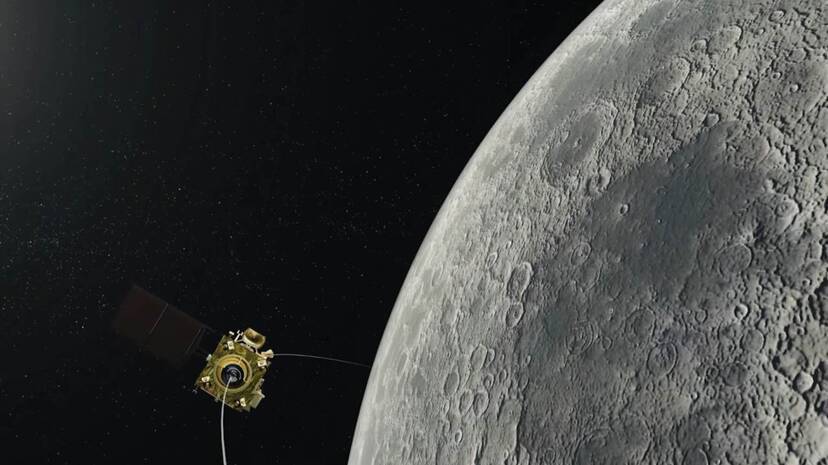 NEW DELHI/BENGALURU:Everything appeared to be fine until the Vikram lander stopped giving signals at 2.1 km away from the surface of the moon. Communication with the Chandrayaan 2 lander was lost seconds before it was supposed to touch down on the moon's surface, chief of Indian Space Research Organisation (ISRO) said on Saturday.

India looked to create history by becoming the first nation to reach closest to the Moon's south pole but as 1:55 am came and went there were no signs that the mission had succeeded.
I'm with you: PM
Prime Minister Narendra Modi who was watching the landing from the mission control room was briefed by ISRO scientists and left after addressing the scientists with encouraging words.

"This is not a small achievement. The nation is proud of you. I'm with you and let's hope for the best."
The prime minister also interacted with students, answering their questions very calmly.

The Moon lander Vikram that separated from its orbiting mothership performed a series of manoeuvres to lower its altitude for a perfect touchdown between 1:30 am and 2:30 am on Saturday. It used rocket thrusters to slow itself down to attempt the extremely tricky operation that ISRO called "15 minutes of terror". It was at this point, about 2.1 km from the surface, that contact was lost.

The Chandrayaan 2 lifted off from its launch pad at Andhra Pradesh's Sriharikota on July 23 on board the giant heavy-lift rocket GSLV Mark 3. India's space scientists had a narrow one-minute window for their second attempt at launching the Moon mission, a week after the mission was aborted 56 minutes before lift-off.