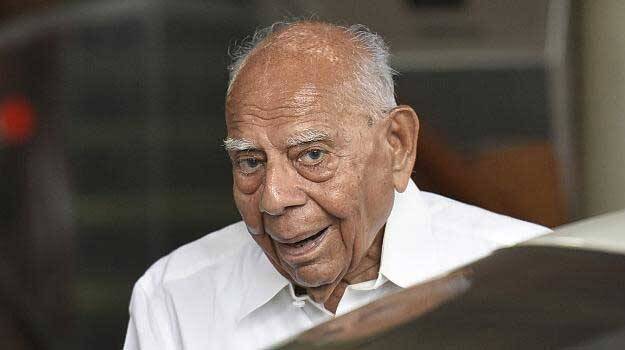 NEW DELHI: Eminent lawyer and former union minister Ram Jethmalani died at his Delhi residence on Sunday. He was 95 years old. He had been on medical help for the last two weeks. He is survived by his son noted lawyer Mahesh Jethmalani, and two daughters. His one daughter is in the US and the other had pre-deceased him.
Jethmalani served as the law minister and the urban development minister in the A B Vajpayee cabinet. He had also served as the chairman of Bar Council of India.
Born in Sikharpur of Sindh province on September 14 in 1923, Ram Boolchand Jethmalani signed his name in bold letters in the legal field by arguing numerous landmark cases in Supreme Court, High and trial courts.
He became a lawyer at the age of 18. Jethmalani was the country's top lawyer in his time, appearing in the famous K M Nanavati versus State of Maharashtra case in 1959 to the multi-crore 2G scam in 2011, from being L K Advani's defence in the Hawala scam to fighting for Arvind Kejriwal in a defamation case filed by Arun Jaitley.