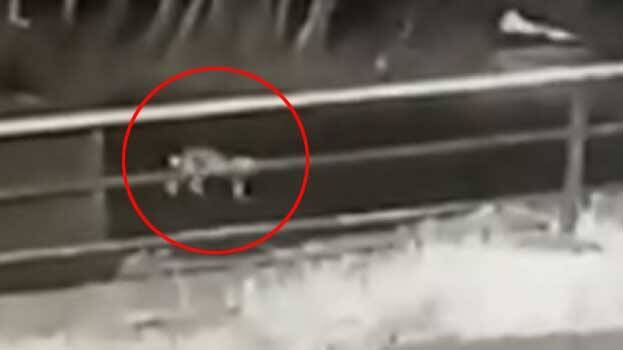 THODUPUZHA: In a miraculous escape, a one-and-a half-year-old-baby survived in a fall from a running jeep at Rajamala in Idukki. Seeing the baby crawling near to the check post, the officials of the forest department gave the child first aid and then rushed the infant to the nearby hospital and then informed the Munnar police. The presence of wildlife is more in this area.
The parents came to know about the missing child after the jeep passed 50 kilometres. The incident happened Sunday night. The baby belongs to a couple from Kambilikandam. They were returning home from Palani. The baby and her mother were at the back seat and the child fell from the mother's lap. She didn't realise the baby falling as she dozed off. A probe has been announced by the state child welfare committee who intervened in the incident. Lakshmi, warden of the forest department, who witnessed the incident said the child escaped miraculously. The baby survived only it happened near the checkpost. There are places near the check post where elephants pass by. I have never seen such irresponsible parents in my life. As the baby had ornaments in her body, it is not a case of abandoning the baby, she said.
The parents told police that they came to know about the missing child only after they reached home.