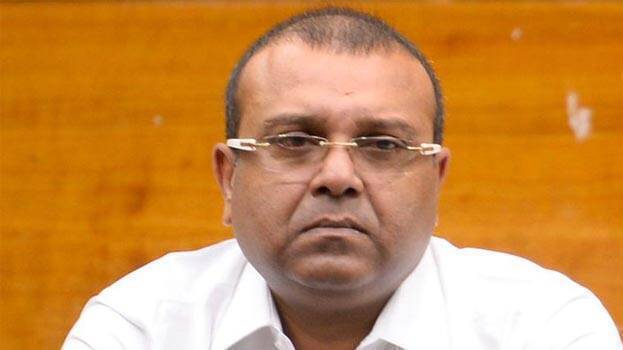 THIRUVANANTHAPURAM: BDJS president Thushar Vellapally has said he would take legal steps against Thrissur native and businessman Nazil Abdullah, who had allegedly filed a fake case against him in an UAE court over a cheque issue.

A complaint will be lodged soon against Nazil, implicating him for forging fake documents and conspiracy.

"I have identified the person who had handed over my cheque to Nazil and I'm not disclosing his name as I'm going to file a case against him," he said on Wednesday.

Thushar said the crime, if proved, would award the offender imprisonment for a period of 3-5 years. Conspirators would also be brought before the law.

"As per the laws in the UAE, the offence committed against me is of serious nature that can invite harsh punishment. The complaint will be filed in the UAE court the next day and I have engaged a lawyer for this," Thushar said, adding that he would be returning home soon.

The Ajman court in the UAE had quashed the petition Nazil Abdullah had given against Thushar, observing that the evidence submitted was not credible. The court also had pointed out that the petitioner was not able to submit necessary documents even after allowing him 18 days' time.