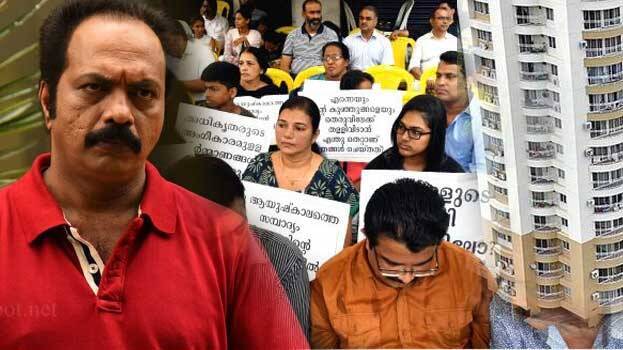 KOCHI: The protests led by the flat owners in Maradu is getting more and more stronger. As per latest reports, the residents have decided to write letters to the President and Prime Minister requesting their intervention. Now, popular actor Shammi Thilakan came up raising a serious question about the issue. The actor, in his Facebook post, asked whether the rich flat owners in Maradu deserve compassion when the poor people from Moolampilly were ignored.
According to Shammi, the Coastal Regulations rule was introduced to protect the environment. Such rules have been introduced to ensure that the upcoming generations will also be able to lead a good and healthy life in the future. The actor went on to criticize those real estate dealers who tend to violate these rules and ruin the environment. He also lashed out against the Municipality officials and politicians for supporting the real estate mafia.
Meanwhile, several others including Justice Kemal Pasha has come out in support of the flat owners. Kemal Pasha said that the Supreme court issued the order without listening to the flat owners' argument. He also urged the authorities to meet and listen to those residents who are on the verge of losing their homes. Apart from the letters from the residents, all MLAs of the state will also send letters to the PM and the President requesting their intervention.