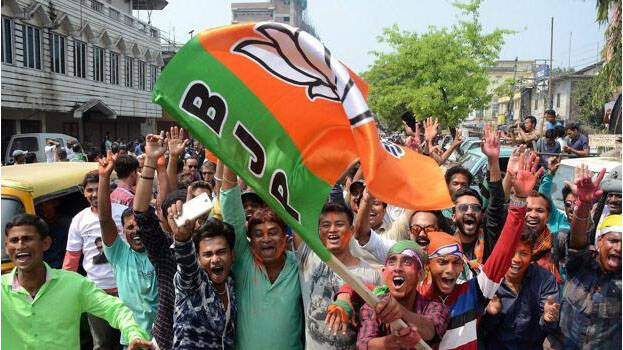 The Bharatiya Janata Party has registered comfortable wins in the by-polls held at Hamirpur in Uttar Pradesh and Badharghat in Tripura. Meanwhile, Congress candidate Devati Karma has won by 11,331 votes in Dantewada in Chattisgarh.
While BJP candidate Mimi Majumder defeated CPIM rival Bulti Biswas by a margin of 5,276 votes in Badharghat, it was BJP's Yuvraj Singh who defeated Samajwadi Party candidate by a margin of over 17,000 votes in Hamirpur.
In Chattisgarh, the battle was special as both Congress and BJP fielded widows of Maoist attack victims as their candidates.