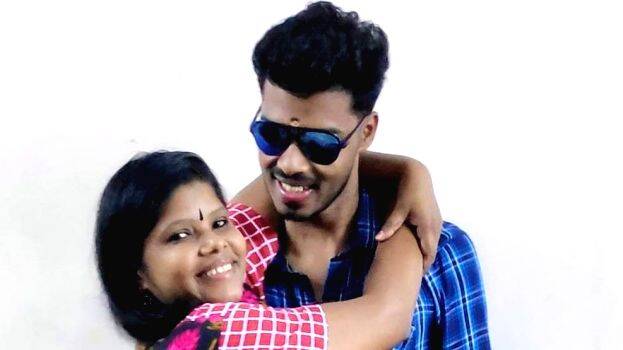 THIRUVANANTHAPURAM: While he was diagnosed with cancer, Nandu Mahadev didn't give up. Even when he lost his left leg to cancer, Nandu didn't cease to smile. It was his mother who gave him love and courage to fight and win the battle against the life-threatening disease. Today, Nandu stands tall, carrying his mother in his arms.
Nandu was diagnosed with cancer after he felt severe pain in his left knee. Soon doctors advised that it would be better to remove the left leg so that the disease will not spread to the upper body. Thus Nandu lost his left leg. It was his determination that helped him overcome the disease. He recollects how his mother Lekha carried him on her arms during those tough days. After surgery, he refused to use a wheelchair. Instead, he preferred crutches and subsequently walked back into life. He even visited the Palani temple using his artificial leg.
Nandu has recently posted a picture of him carrying his mother. He says, "This is how I repay the debt to my mother." It is even more shocking to find that the doctors of RCC were surprised when they studied that Nandu recovered without much assistance from medicines. Yes, it is his determination and his mother's love that helped him to kick out the deadly disease.
Nandu lives with his parents and siblings at Chenkottukonam in Thiruvananthapuram. He is currently planning to revamp his catering business. He has also formed 'We Can' a collective of cancer survivors which intends to inspire those who are suffering from the disease.