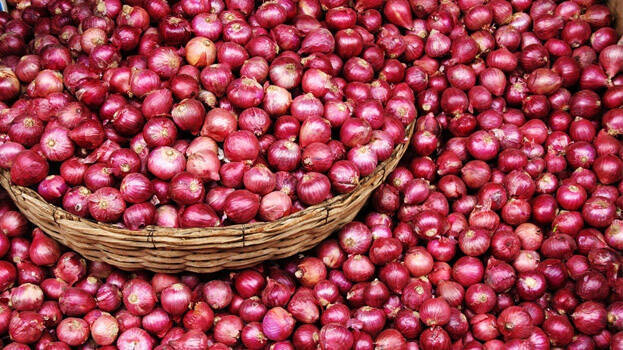 THIRUVANANTHAPURAM: The food department has come up with measures to curb the onion prices. A decision has been taken to sell the 40 tonnes of onion coming from Nashik through National Agricultural Cooperative Marketing Federation of India Ltd (NAFED) on Friday at Rs 45 per kg. The prices of tomatoes, ginger and lemons have also increased during the past two weeks.
After Maharashtra and Madhya Pradesh, Karnataka is the third largest producer of onion in the country. Due to the effects of climate change, there has been little production this year. Heavy rains also affected crop yields in Maharashtra and Madhya Pradesh. Harvesting crops when it rains will quickly damage them. In North India, where onion is in high demand, prices have already risen to Rs 80.
The Delhi government has started distribution of onions through ration shops at a cost of Rs 23.90 per kilo in order to withstand inflation. 70 mobile distribution centres in each assembly constituencies have also been started. A card holder will be supplied five kilos each. Besides restricting exports, the government has set a limit for traders in stocking onions. Maximum 100 quintals for retailers and 500 quintals for wholesalers.