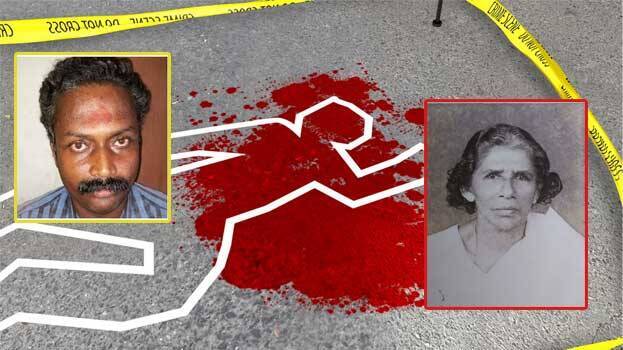 KILIMANOOR: The trial of a 13-year-old murder case, in which an old woman was allegedly murdered by a man out of the fear that she would spill the beans about his crime, began on Thursday in a Fast Track court here.
The murder took place on November 26, 2006 and the accused had gone into hiding after that.
The police could take the lead in the case only when the accused was arrested on May 27, 2017 in connection with another case.
Kamalakshi Amma was a cleaning worker at Pullayil Parakkodu Devi temple. She was a resident of Kunnil Kizhakkathil house. This 80-year-old woman was found lying dead near the temple pond.
The accused is Mohan Kumar (43), a resident of Pullayil Parakkodu, Thenguvila house.
Though the police could not find any clue in the murder case, the mystery was revealed only when the police interrogated him after arresting him in the high-profile case related to the destruction of the idol in Vilvoth Siva Temple at Pookkottumpadam in Malappuram.
Mohan confessed to the investigation team how he had murdered Kamalakshi Amma.
Her body was found with only underclothes on. There was tear on the stomach and internal organs had bulged out. The body was two-day old.
Mohan Kumar destroyed the Naga idols of Parakkottu temple and only Kamalakshi Amma knew that it was he who had done that. She was ambushed by him while she was going to the temple early morning on the day of the reinstallation ceremony of the new Naga idol. He stabbed her and dragged her into the pond.
After committing the murder, he borrowed money from his friend and fled to Malappuram. He had never visited his home town or contacted his relatives since.
Following the arrest, the police took him to the pond and recovered the knife from the pond the knife used for murdering the old woman.
Mohan Kumar is also accused in cases regarding the desecration of Naga idols in Nagaroor Kavu near Kilimanoor Mahadeveswaram temple. There are about 35 witnesses in the Kamalakshi Amma murder case.