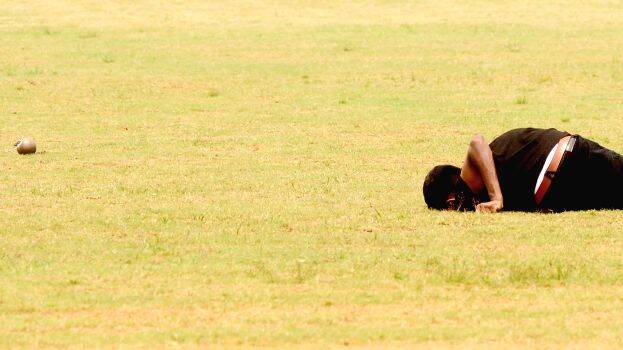 PALA: A plus one student was severely injured after hammer fell on his head during State Junior Athletic Meet. Afeel Johnson, student of Pala St.Thomas Higher Secondary School and a volunteer in the javelin throw category was the victim of the accident. The teenager was subjected to surgery and hasn't yet survived critical state. He is now entered into the ventilator. Afeel Johnson is the son of Johnson George from Melukavu Chovvur Kurinjamkulath.
There are criticisms that organizational fault lead to the accident. The incident was around noon 12.25. Athletic Meet was at Pala synthetic track. Afeel was moving to pick up a javelin thrown by a competitor. At the same time, hammer throw for girls' under-18 was also underway. Hammer which weighs 3 kilograms was thrown from 35 metres away and it fell on Afeel's forehead, close to his left eye. Even though he saw the incoming hammer, he couldn't dodge it.
Afeel fell unconscious and was taken to Pala general hospital and later to Kottayam Medical College Hospital. Afeel is an able footballer and was selected to Kerala Blasters' coaching camp.