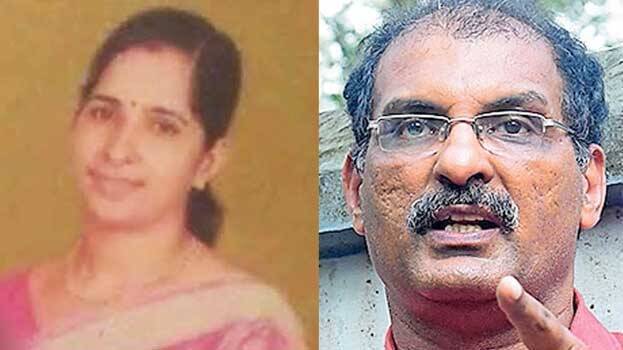 KOZHIKODE: Serial murder case accused Jolly's second husband Shaju has made more revelations regarding the killings she had committed over a span of 14 years.

Shaju confessed to the police that it was he who created conducive circumstances for killing his two-year-old daughter and his wife. For this, they were asked to go to the Dental clinic.

Though Shaju earlier feigned innocence about the murders, later he confessed to his role in the crime during the detailed interrogation at the SP office.

With this, the case has got a decisive twist.

"Jolly and me were in an intimate relationship. The two murders were committed with my knowledge as I wanted to make Jolly my partner.
It was I who arranged everything to execute the murder plan. The plot to kill Sili was scripted at the marriage house at Panamaram
A decision was taken to kill my daughter as we didn't want her to be a liability in our relationship. Jolly had also insisted on killing my son but he was let off as I told her that my parents would look after him.

My father Zachariah also knew about both murders. It was he took the initiative for our marriage," Shaju reportedly told the investigation officers.

Earlier Shaju had told the police that he was aware of murders Jolly had committed but he didn't reveal that to any one as he feared she would kill him also.