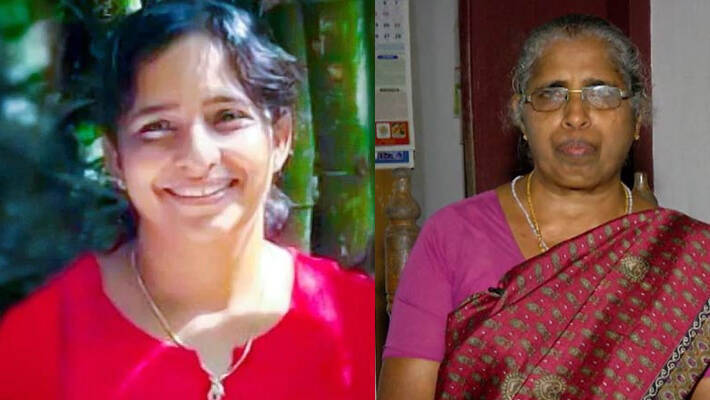 KOZHIKODE: Day by day more details about Koodathayi murder case accused Jolly Varghese are emerging. Elsamma of Ponnamattom tharavadu has come out with a new complaint against Koodathayi murder case accused Jolly Varghese. She has said that Jolly was behind the death of her son Suneesh and Vincent aka Unni, another youth in the family.
"Vincent and Suneesh knew Mathew, another accused in the case. They might have come to know about the cyanide deal between Jolly and Mathew. After coming to know about this, Jolly might have schemed to kill the youths," alleged Elsamma.

Elsamma told a private TV channel on Wednesday that the police should conduct a detailed probe into the deaths of the youths.
Suneesh and Vincent (Unni) are nephews (brothers' sons of the brother) of Tom Thomas, the father-in-law of Jolly.

Suneesh's personal diary was recovered by the police and in it, just before his death, he had written that he was caught in a crisis.
Vincent (Unni) was seen hanging on August 24, 2002 after the murder of Annamma, the first victim of Jolly.

Vincent is the son of the second brother of Tom Thomas. Suneesh died on January 17, 2008. Suneesh was the son of the third brother of Tom Thomas. Both youths had close relationship and suspected financial dealings with Roy and Jolly.