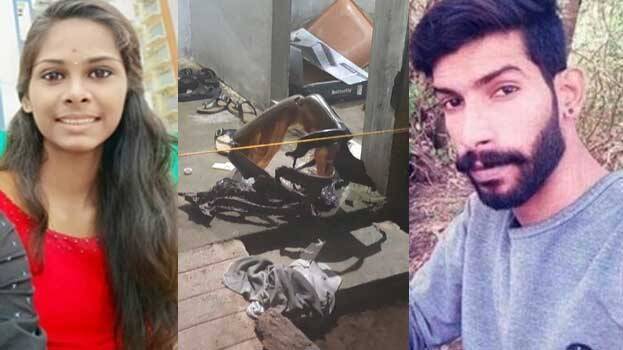 KOCHI: Devika and Mithun, who were killed after the latter set her ablaze for rejecting his love, were relatives. It was very recently that they both fell in love but Devika's family opposed their relationship. Soon after this, Devika backed off from that affair.

However, a few days ago, Devika's family members reached Kakkanad Info Park Station and made an oral complaint that Mithun had been pestering Devika. After this, the police called both parties to the station and settled the issue after a lengthy discussion.

Though Mithun assured the police that he would not trouble her anymore, he later reached Devika's tuition centre with threats. In the night of the very same day, the heinous murder that shocked Kakkanad happened.

Mithun (24) was a polishing worker. He lived at Cheriyapallamthuruthu in Paravoor. He had lived in rented houses at Thooyithata and Valiyapallamthuruthu.

It was only three years ago that he became a permanent resident of Koottukadu. Mithun's father Udayan is a security staff. Mother Udaya is working in a private Charitable institution. Devika's mother's house is at Thathappilli near Paravur. Mithun's aunt's (mother's sister) house also is at this place. It was here that Devika got acquainted with Mithun.

Mithun went to his aunt's house for the last time on Wednesday noon just to take his mobile charger. Meanwhile, another information that has come out is Mithun was in love with another girl earlier. On her wedding day, Mithun made a suicide attempt by slitting his wrist. According to sources, Mithun had no contact with his neighbours.