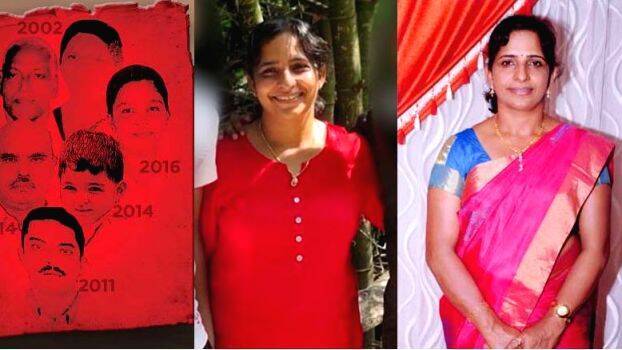 KOZHIKODE: Police have questioned Beauty parlour owner Sulekha and her husband Majeed in connection with the murder of Chathamangalam local Congress leader Ramakrishnan.

They were questioned by Kozhikode Crime Records Bureau Assistant Commissioner T P Renjith and the action is based on Ramakrishnan's son Rohit's complaint. According to the complaint his father was a victim of financial fraud and Jolly and Sulekha had role in it.

The police officer had reached Ramakrishnan's house Thursday morning and recorded the statements of Rohit and his mother. Police had also summoned Ramakrishnan's brothers-in-law to its office and recorded their statement.

Rohit had complained to Rural SP that he suspected Koodathayi murder case accused Jolly's role in his father Ramakrishnan's death. Ramakrishnan and his family had a good relationship with Sulekha, the owner of the beauty parlour frequented by Jolly.

Rohit in his complaint alleged that his family had no clue about Rs 55 lakh his father got from selling their ancestral property and he suspected that Jolly took that money by fraud.