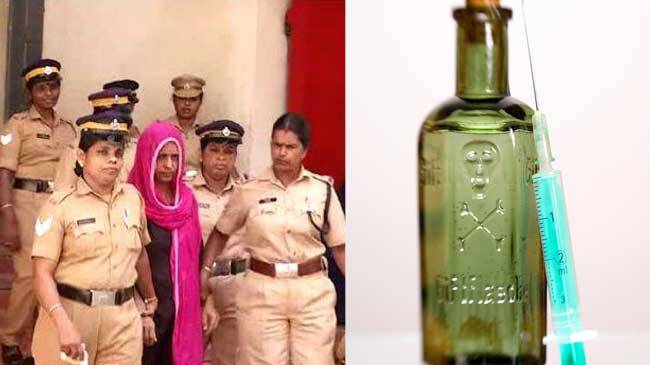 KOZHIKODE: It has been reported that the cyanide used for the killings in Koodathayi has been found. During the inspection at the Ponnamattom House, a powder which is suspected to be cyanide was found inside a pill bottle in Jolly's room. Jolly handed over to the investigating officers.
Jolly killed Annamma-her first husband's mother-by mixing pesticide in food. Vitamin tablets laced with cyanide was given to Roy Thomas' father Tom Thomas and Shaju's first wife Sily. It is learnt that poison was mixed with alcohol to kill Annamma's brother Mathew Manchadiyil and cyanide was mixed with food to kill Alphine-daughter of Shaju and Sily.
Jolly was taken to Ponnamattom House and later to the residence of Mathew Manchadiyil on Friday to collect evidence.