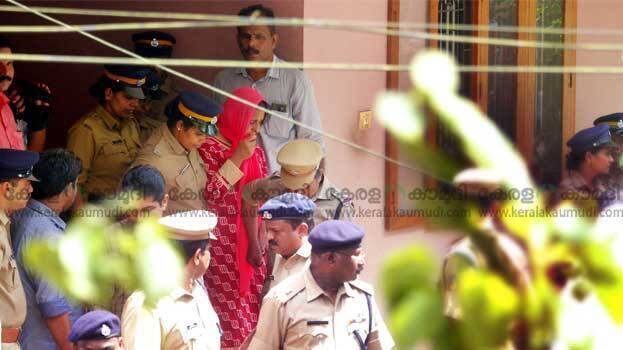 VATAKARA: The investigation team completed the first day of collecting evidence with the three accused arrested in the Koodathayi multiple murders. Collecting evidence at Ponnamattam where the first three murders took place, lasted for about two and a half hours. There was huge booing when Jolly along with the other accused Mathew and Praji Kumar were brought to Koodathayi house for collecting evidence. They were brought to the house at 11 am under high security. There was heavy rain when she was taken to her husband Shaju's house.
After collecting evidence she was taken to Thamarasseri DySP Office and the police gave her biriyani for lunch. The investigating team later took her to Shaju's house. The police bought her a new dress before taking her for collecting evidence on Friday. Jolly was wearing the same dress for the last six days since her relatives did not bring her one.
Women cops bought a new dress for her as per the directive of Vatakara circle inspector P M Manoj. She was taken to collect evidence wearing the new dress.
Jolly was arrested last Saturday and she was wearing the same dress till yesterday. Though her relatives were asked to bring one, none of them turned up. It was in this situation that the police bought the new dress for her.