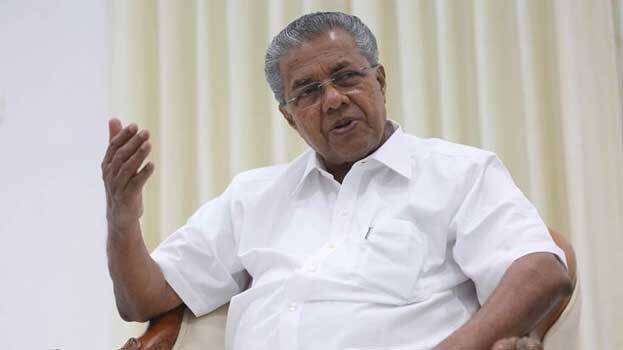 MANJESWARAM: In an election campaign here on Saturday, Chief Minister Pinarayi Vijayan has opined that by-election is an opportunity to rectify past mistakes. He said that the LDF's vote share is increasing phase by phase in the by-elections and many are trying to play the communal card.
"UDF and BJP are not speaking politics. Some are having a problem with the LDF candidate being a believer. The majority who came for this program are believers. Why panic? Many are trying to play the communal card", he said.
Criticizing the opposition leader Ramesh Chennithala, CM Vijayan asked whether someone kept Hindu's birthright in Chennithala's armpit.
"There was a time when we couldn't watch TV in Kerala due to 'solar news'. Now, Kerala became the state with the least corruption which once was a state filled with corruption. KIIFB will be implementing projects worth Rs 30,000 crores. The Bekal-Kovalam waterway will be completed next year. This will change the face of the state", CM Vijayan said.
"Rail journey remains a curse in Kerala. With the completion of the proposed semi-high speed railway line, Thiruvananthapuram to Kasaragod journey will only take four hours. The procedures for this are moving at a swift pace", CM added.