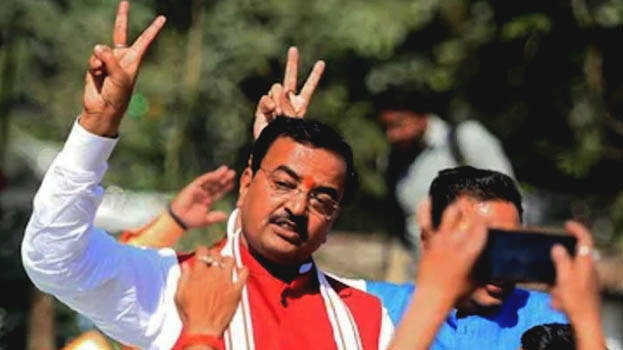 MUMBAI: BJP leader and Uttar Pradesh Deputy Chief Minister Keshav Prasad Maurya on Monday sparked a controversy by stating that voting in favour of the BJP will be like 'dropping of a nuclear bomb on Pakistan'. The statement was made by Maurya while he was campaigning for the BJP candidate in Thane.

"By pressing the lotus symbol, not only Prime Minister Narendra Modi, Chief Minister Devendra Fadnavis and Narendra Mehta will be benefitted, but it will mean that a nuclear bomb will by itself get dropped on Pakistan," Maurya said. "Goddess Laxmi does not sit on the palm of hand, bicycle or clock (in an apparent reference to poll symbols of Congress, Samajwadi Party and NCP respectively), but she sits on a lotus, which is a symbol of development," he added.
He also expressed confidence regarding BJP's victory in the upcoming elections in Maharashtra and Haryana. "These will be the first elections to be held in the country after the scrapping of Article 370, hence have immense importance. The results of these polls will reveal people's patriotism," he said.