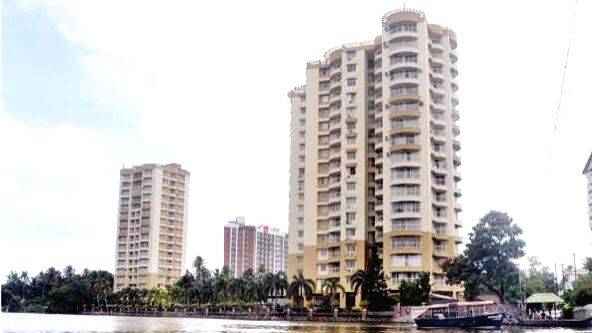 KOCHI: The flat owners of Maradu flats will get compensation based on eligibility. The value of the land and flat with be calculated proportionally and the temporary compensation will be decided, the SC panel said.
The panel has recommended immediate relief to 14 flat owners in the first phase report. The compensation will range from Rs 13 lakhs to Rs 15 lakhs. The panel has recommended Rs 25 lakhs to a person who has claimed for Rs 2 crore as compensation. Another flat owner was recommended for relief of Rs 15 lakhs. A total of 2 crores and 56 lakhs will have to be paid as immediate relief in the first phase. The flat owners recommended for immediate relief in the first phase are from Jain Coral Cove, Alpha Serene and Golden Kayaloram.
The demolition of Maradu flats through controlled explosion is planned for Christmas vacation time. It is assumed that demolition at vacation time will help minimize the hassles related to the evacuation of people and traffic control. As per the time period submitted at the SC, the flats need to be demolished before the 9th of January, 2020.
The expert panel has suggested two companies to undertake the demolition works. The procedures before demolition will take two months to complete.